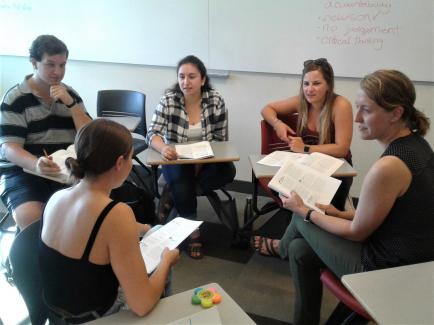 Public Health Professional Development (EPID 886) is a required course for all MPH Program candidates, except those enrolled in the Accelerated MPH Degree for Experienced Professionals.
The course assists students to lay the foundation for continuing professional development in public health practice. Students are introduced to the MPH Competency ePortfolio and coached to chart their progress in developing skills and competencies through a combination of participatory workshops and seminars.  
Topics include research skills for evidence-informed public health, professional communication, intercultural competency, and career development.