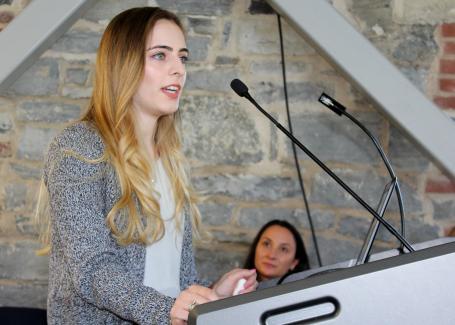 The Accelerated MPH for Experienced Professionals is an intensive, one-year program designed for highly motivated professionals seeking to enhance their career with a degree in public health.
The program is designed for candidates with at least two years cumulative full-time paid employment in health care, public health, or a related field. To fulfill eligibility requirements, work experience must be after the completion of an undergraduate degree and may not include co-op work experience that was part of an undergraduate degree. Two years of accredited residency through the Royal College of Physicians and Surgeons of Canada, or two years of work as a Regulated Health Professional in Canada are both considered eligible work experience.
Through this professional, course-based degree, which includes a 400-hour practicum placement, you will further develop your capacity to lead Evidence-Informed Action for Public Health. The curriculum is similar to the 16-month MPH, but completed at a faster, more demanding pace.
More information on degree requirements, courses and frequently asked questions is on the Program Overview page.