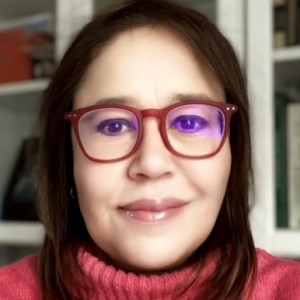 Position(s)
Associate Professor, Department of Public Health Sciences
Contact Info
---
About
Dr. Ospina is a perinatal and social epidemiologist with a tenure appointment as associate professor in the Department of Public Health Sciences. She also holds a cross-appointment in the Department of Obstetrics & Gynecology. Prior to joining Queen's, Dr. Ospina was an assistant professor in the Department of Obstetrics & Gynecology at the University of Alberta. She is a former Canada Research Chair in Life Course, Social Environments and Health, and received the prestigious Martha Cook Piper Research prize in 2020. This award recognizes academics in the early stage of their careers who enjoy a reputation for original research and show outstanding promise as researchers.
Dr. Ospina received her PhD in Public Health Sciences with a specialization in Epidemiology (2013) and MSc in Clinical Epidemiology (2004) from the university of Alberta. She is the secretary of DOHaD Canada, a network of over 400 academics and trainees focused on creating, communicating and translating the latest knowledge on early development to improve the health and well-being of Canadians today and into the future and promote the importance of maternal health and well-being on a global platform. Dr. Ospina has also served as a reviewer for multiple grant competitions for the Canadian Institutes of Health Research (CIHR), Fonds de Recherche du Québec, the UK National Institute for Health Research and Medical Research Council, the Ireland Health Research Board and the Health Research Council of New Zealand in the areas of health inequalities, Indigenous health, pregnancy, and perinatal health.
Research
Dr. Ospina's multidisciplinary research program called DMETRE (Developmental, Maternal, and Perinatal Epidemiology and Translational Research Evidence), uses mixed-methods, life-course epidemiology, geographic information systems, and knowledge synthesis methods to investigate the developmental origins of health inequalities and how critical periods of human development, such as pregnancy and the first 2,000 days of life, influence future health. Dr. Ospina's has near 100 peer-reviewed publications and has received support for her research from the Canadian Institutes of Health Research, the Canada Research Chairs Program, the Women and Children's Health Research Institute, the Lung Association, Alberta Women's Health Foundation, PolicyWise for Children and Families, and Alberta Health Services, among others.
Opportunities exist for undergraduate students, MSc students, PhD students, and postdoctoral fellows to join her research group and develop expertise in perinatal and early childhood health from an epidemiological and population health perspective.
Teaching
TBD
Publications
Dr. Ospina's publications are available on PubMed and Google Scholar