Dr. Harriet Richardson
PhD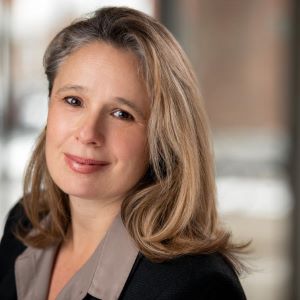 Position(s)
Associate Professor, Department of Public Health Sciences
Senior Investigator, Canadian Cancer Trials Group
Investigator, Cancer Care and Epidemiology Division, Queen's Cancer Research Institute
Contact Info
---
About
Harriet Richardson is an Epidemiologist and Associate Professor in the Department of Public Health Sciences. Dr. Richardson, who bridges the Canadian Cancer Trials Group (CCTG) and the Division of Cancer Care and Epidemiology, is the senior investigator for the CCTG's Supportive Care Committee and  focusses her independent research on cancer aetiology and prevention trial methodology.
She has a PhD in Epidemiology and Biostatistics from McGill University and a MSc in Immuno-Virology from the University of Quebec (L'Institut Armand-Frappier).
Research
Dr. Richardson's research focuses on breast cancer primary prevention in the context of clinical trials (e.g. evaluating anti-estrogen agents and their effect on breast cancer incidence and/or mammographic density). She is the senior author of a ground-breaking paper published in the New England Journal of Medicine in June 2011 relating to Exemestane for breast cancer prevention in postmenopausal women. Additional studies evaluate how aromatase inhibitors affect quality of life and bone strength and quality. Her research also involves tissue and blood banking for biomarker development projects and evaluating quality of life data from clinical trials. 
Through two recent grants from the NIH with colleagues from Washington State University and the Mayo Clinic, Dr. Richardson is investigating the role of genetic deletions in key metabolic pathways and estrogen depletion on commonly reported menopause-related side effects, and breast cancer efficacy in women taking exemestane.  Dr. Richardson is also working with colleagues from the CDC and University of Virginia to establish a reference range for postmenopausal estradiol levels, using harmonized, state of the art, mass spectrometry assays.  Finally, Dr. Richardson is running a CCTG-led cohort study to evaluate the impact of COVID-19 on people living with cancer.
Teaching
EPID 810 Controlled Clinical Trials
EPID 835 Environmental Public Health
Publications
Dr. Richardson's publications are available on Google Scholar.