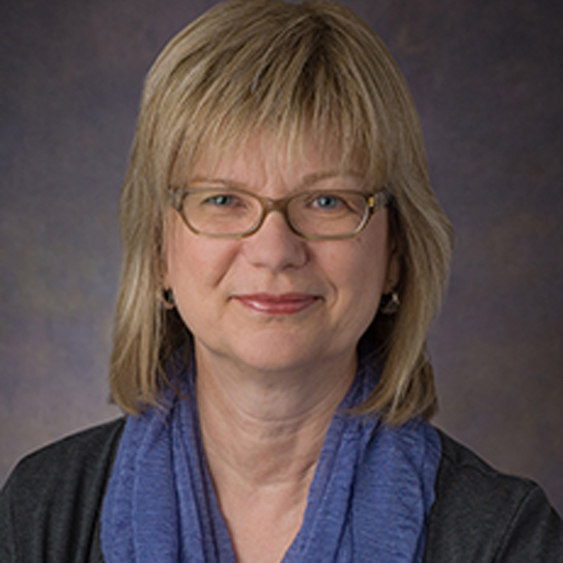 Position(s)
Professor, Department of Public Health Sciences
Principal Investigator, Cancer Care and Epidemiology Division, Queen's Cancer Research Institute
Founding Director ICES, Queen's Health Services Research Facility
Contact Info
Level 2, Queen's Cancer Research Institute
613-533-6000 extension 78512
---
About
Patti Groome is a Senior Scientist in the Division of Cancer Care and Epidemiology at the Queen's Cancer Research Institute in Kingston, Ontario and a Professor in the Department of Public Health Sciences at Queen's University.  She is also an Institute for Clinical Evaluative Sciences (ICES) Scientist and was the founding Director of the ICES Queen's Health Services Research Facility. 
She has a PhD in Epidemiology from McGill University.
Research
Dr. Groome's program of research involves the delivery of health services to persons with cancer most recently with a focus on the problem of late diagnosis of symptomatic disease. Dr. Groome has conducted Ontario-wide studies of practice patterns in laryngeal cancer, prostate cancer and oral cavity cancer. Questions relate to early diagnosis, the impact of practice variations on control of disease and the role of comorbid illnesses on treatment and outcome.  She also has an interest in the continuous improvement of cancer staging and was a member of the International Union Against Cancer's TNM staging committee, which oversaw changes to the 6th and 7th editions of the TNM classification system.  Dr. Groome's research has been funded by the Canadian Institutes of Health Research, the Canadian Cancer Society, the Canadian Foundation for Innovation, the Ontario Innovation Trust and the OICR/CCO Health Services Research Program.
Teaching
EPID 901 Advanced Epidemiology
EPID 837 Health Sciences Research
Publications
Dr. Groome's publications are available on PubMed.